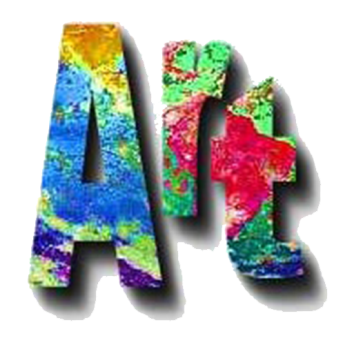 I remember when I was around nine years old, I was watching the changing of faces and movements of human bodies and these observations incited me to start drawing these images. I started drawing with pencil. My subjects were people in the streets, for example, women with shopping bags. I also remember, my first memories of drawing were of a pub owner called Mr Ruttner in VorosmartyStreet who was always standing at his doorway and he was quite an interesting character, so I started drawing him. I liked the coloured pencils that I was using for my drawings. My parents, seeing my favourite pastime, bought me a set of Koh-i-Noor Hardtmuth pencils for Christmas (1949),which were and are today very good quality.
Joseph Hardtmuth started making pencils of different hardness in 1790 in Vienna.
I started my primary education in a school in Vorosmarty Street which was then called Scottish School. It was famous, because Eva Ruttkai, a Hungarian actress also went there. Later on its name changed to Vorosmarty Primary School.
At school after doing my homework I was always drawing. Subjects were normally related to my homework, for example, houses, trees, etc. My primary school art teacher put my drawings as an example into the glass display cases in the school corridor.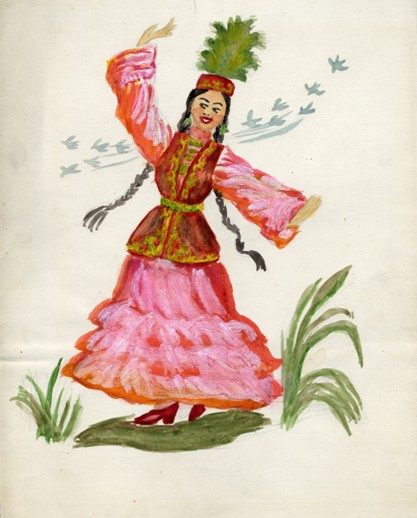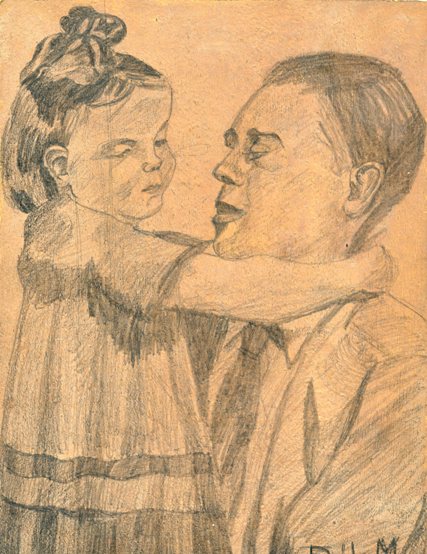 My drawings when I was 12 years old
My art teacher suggested that I should continue my studies in the fine art secondary school.
In those times I wanted to be a doctor, so I started my secondary school studies in VargaKatalin grammar school in Andrassy Street. The original name of the grammar school was Marie Therese and theopera singer, Erzsebet Hazy went there as well.Maybe it was destiny, but after a blood test I decided not to choose this profession.Drawing was still my main hobby and I started to draw my class mates and my favourite actors and actresses. There are quite a few of these drawings inmy home. My class mates bought someof my works thinking that one day I could be famous.
In 1958 I decided to continue my studies at the College of Fine Arts, at the department of graphic arts.
In those times up to 1972 only those people could study at the College of Fine Arts who were considered ideologically adequate by the communist regime. An artist can influence the taste and ethical values of a society.They were very strict in that era ensuring that only those people could study there who were recommended by the Communist Party.
Unfortunately, I became the victim of this policy. My drawing (head and nudity) passed the entrance exams. Out of the 1200 applicants there were only 30 left including myself. During the breaks of the entrance exam the teachers of the college were going around and looking at the applicants' works. Among the teachers was the famous painterJenoBarcsay,who looked at my work. The political interview came afterwards which was led by the director of the college Gyula Hincz. As a result of this interview and the political report about me written by the director of my grammar school (which I found out about later) I was regarded as religious and was not admitted. Shortly after this injustice and
to compensate myself, I put my application forward to the College of WindowDressers which had still something to do with art. The before mentioned unfortunate event did not disappoint me and I kept drawing as a hobby.As a first year window dresser student I went to a drawing course led by Emil Ven who was a painter and was awarded the Mihály Munkácsy prize.
Emil Ven whose mother was Italian, finished the College of Fine Arts in 1927. His teacher was Rudnay. In 1925 he was a teacher assistant at the college and organised a summer art course in Mako.Two years later because of his political attitude, he had to leave the capital and moved to Mako.
During the one and a half yeardrawing course I did a lot of portraits and the painter Emil Ven helped me to understand how to draw human eyes, how to structure them etc.Some of these pictures can be seen on our website under Paintings and Graphics (1960).
Besides art I was also interested in designing clothes and I designed quite a few for myself and others, which were finished by tailors.At the end I ended up working for the company Aranypok, a Hungarianclothes and accessories retail chain, for 35 years as a window dresser and visual merchandising designer.I designed the shop windows and executed the design as well. The director of the company looked at my work a lot and greatlyappreciated it. In the 1970's he mentioned that I was like Chaplin who wrote, directed and played the leading role in his own films.
In addition to graphics, I started working with water colours. I found water colours allowed me to express myself the best. My water colour paintings can be found on the web underPaintings – Water colour paintings.
After visiting art museums in Hungary and abroad, I became interested in the technique of oil paintings and I wanted to try it out.I learned about it on a painting course which was organised inthe adult centre,BelaKondor, in the 18th district in Budapest.
I have held several exhibitions in Budapest and participated in many summer painting courses. My favourite subjects are portraits and the anatomical presentation of the human body although I also like landscapes and still life. I consider myself a realist painter. We could say that water colour is a softer, smoother painting technique with its own difficulties and it requires good drawing abilities while painting with oil is a heavier technique and it can be corrected easier.
Painting makes me very happy when my pictures turn out to be how I imagined them beforehand. I look at them satisfied and I am glad that other people like them too. Painting is like sports, sometimes it takes little time to create a good painting, other times it is much harder, you have to try it over and over again to succeed.