In its 31-year history, Emirates has become synonymous with luxury and established itself as a leader in air travel.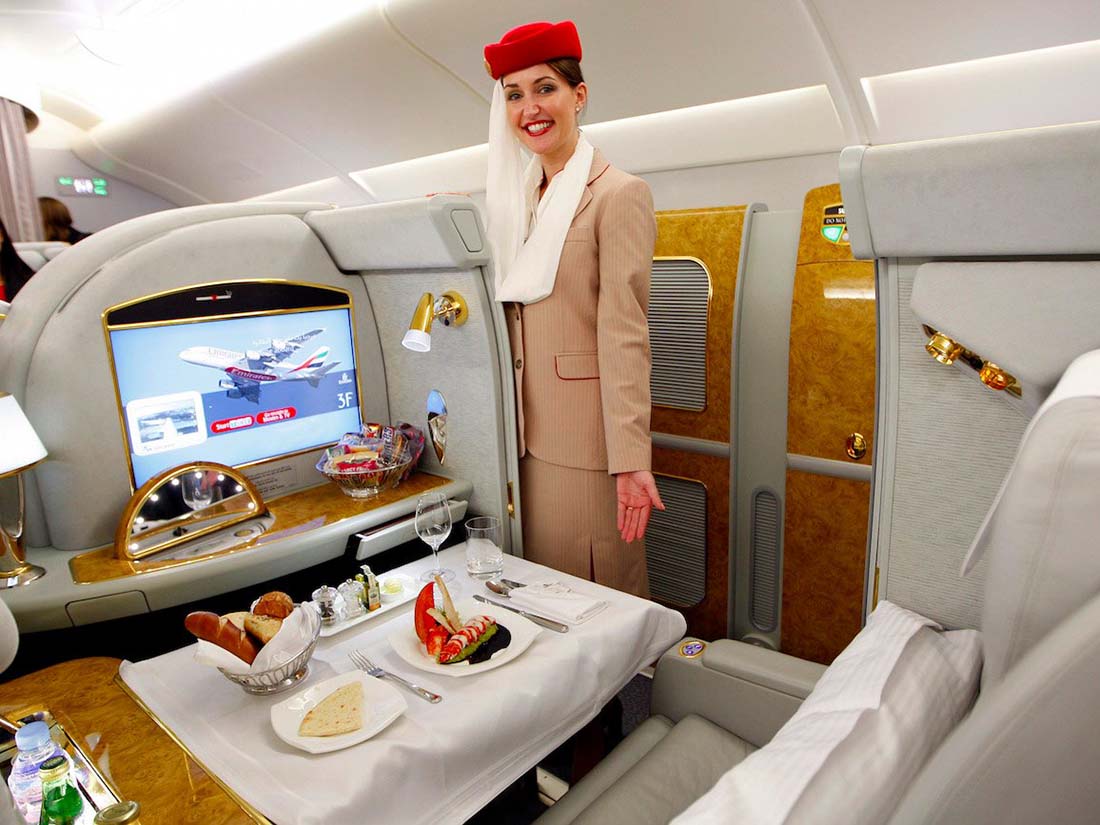 Passengers are treated like royalty in their own private cabins.
The airline was recently named the best in the world by the consumer aviation website Skytrax, and is perhaps best known for its opulent first-class accommodations.
Although flights don't come cheap — a return airfare from Gatwick to Dubai costs roughly £4,000 ($4,800) — Emirates provides its passengers with an unforgettable experience.
A couple of readers, Owen and Rory, documented their experience during a recent trip on board an Emirates A380 and shared some photographs with Business Insider.
See what it's like to travel first class on the best airline in the world:
---
If you're flying first class or business class, you can relax in one of the Emirates lounges before you board the plane. From here you can board directly, before anyone else, without having to queue.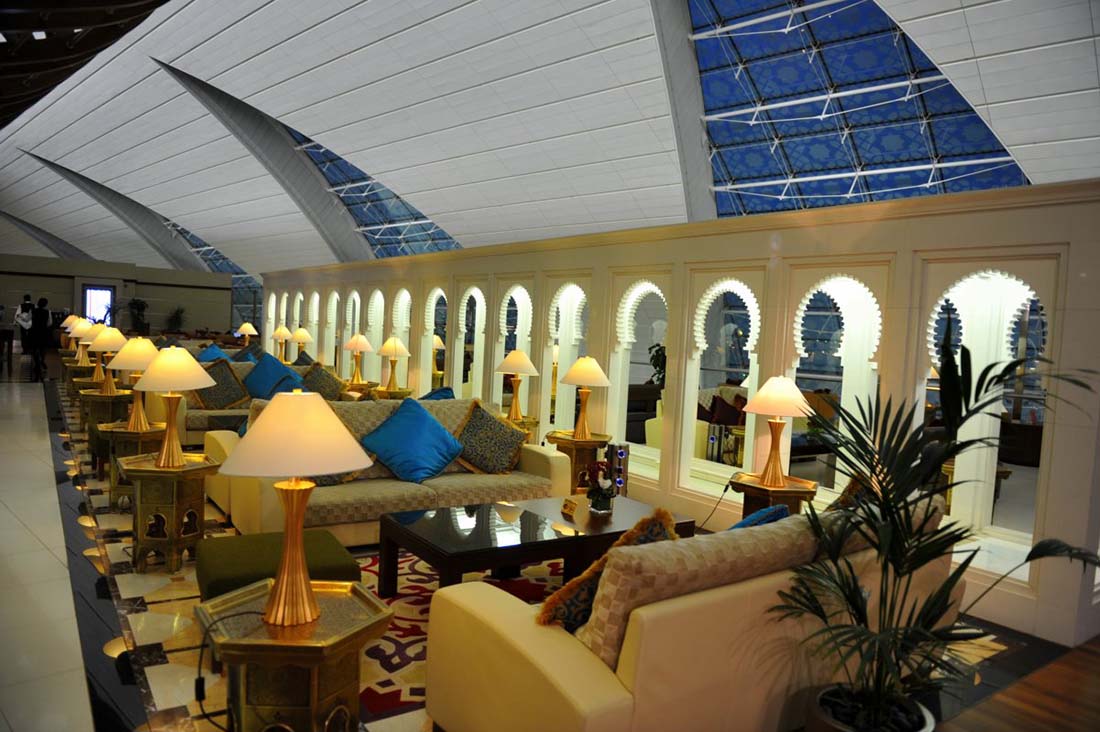 ---
When boarding as a first-class passenger, you're greeted and escorted to your seat by a flight attendant and offered complimentary Champagne. You're given your own spacious cabin with sliding privacy doors and the kind of amenities that you'd expect to find in a high-end hotel. The leather seat reclines and becomes a bed.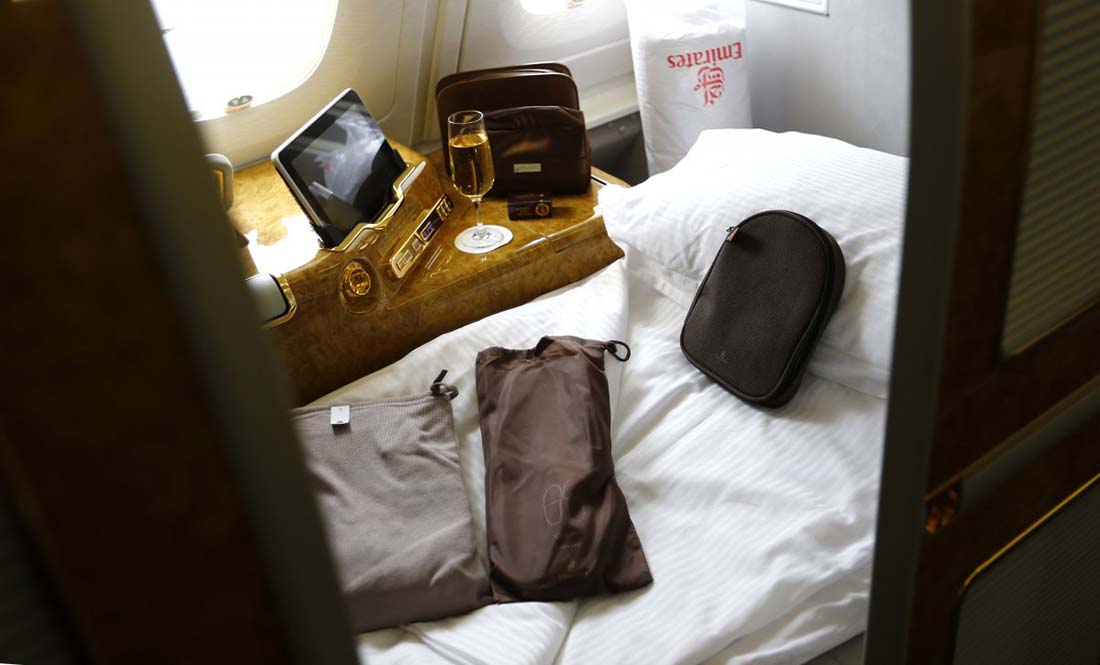 ---
Upon arrival in the cabin, you'll find a wash bag filled with fragrances and toiletries from the luxury fashion house Bvlgari, Gillette shaving foam, a toothbrush, Colgate toothpaste, and Axe deodorant.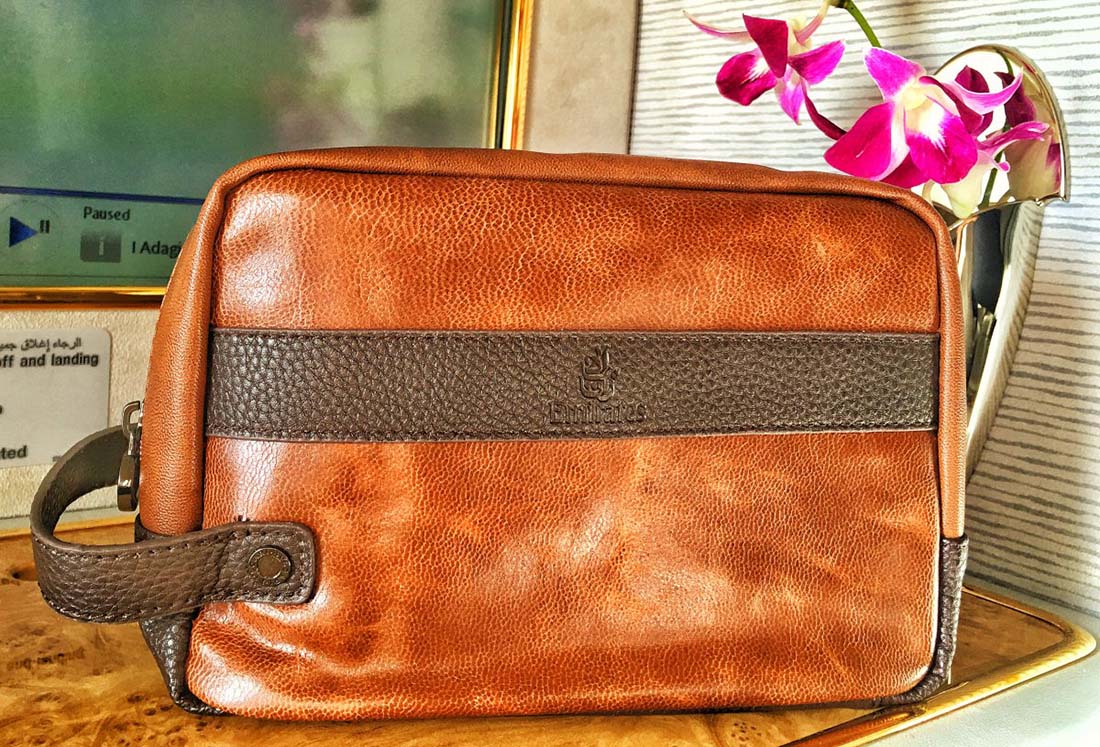 ---
The glossy wood paneling and gold trim provide the perfect frame for the view outside. First class on an Emirates Airbus A380 has only 14 seats, so the service is tailored to each person.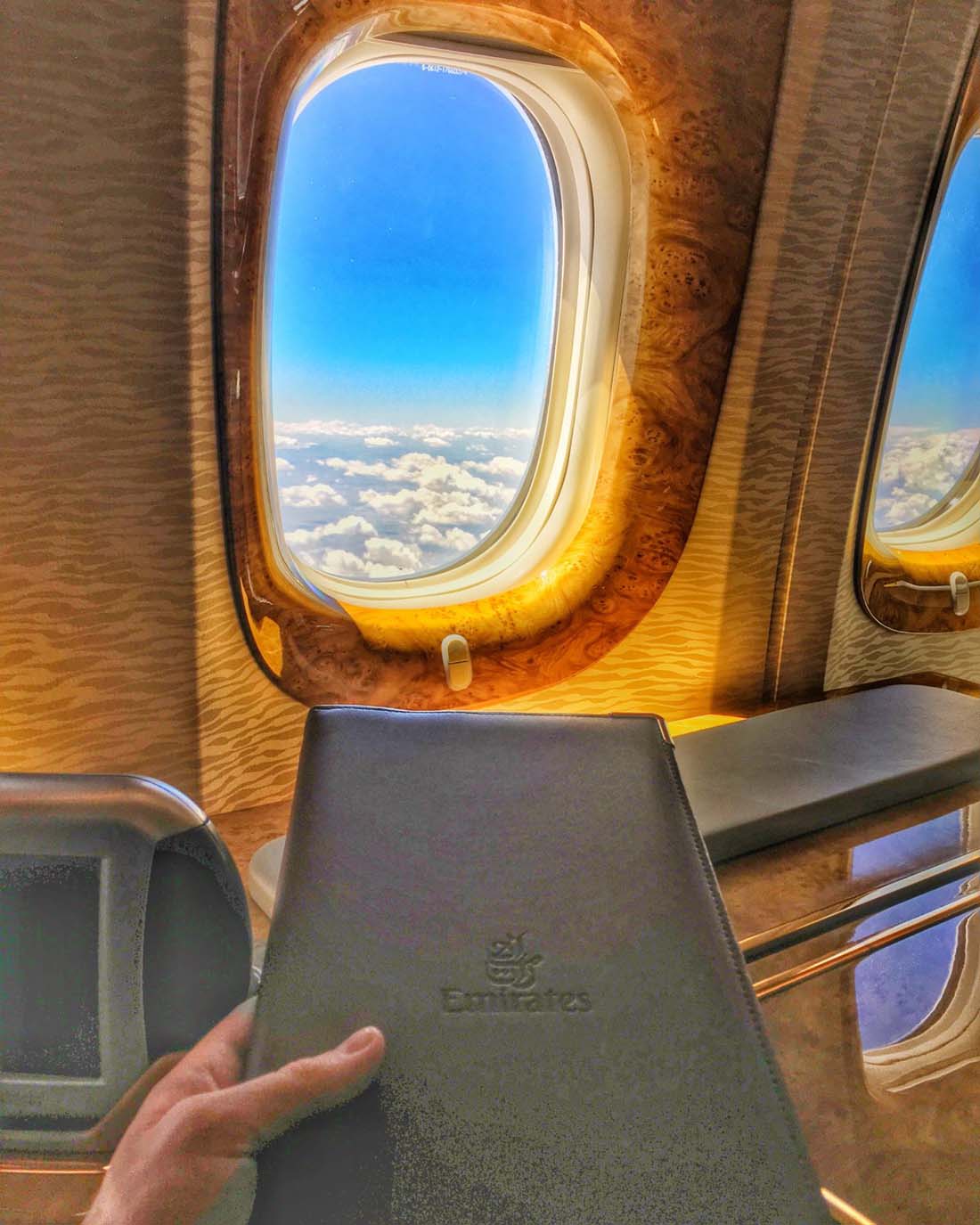 ---
If you need to freshen up at 40,000 feet, you can book a slot in one of two onboard showers and spas. The floors are heated, and each passenger is given five minutes of running water during their 30-minute session. When you return to your seat, your shower attendant will have left a fruit plate with honey for you.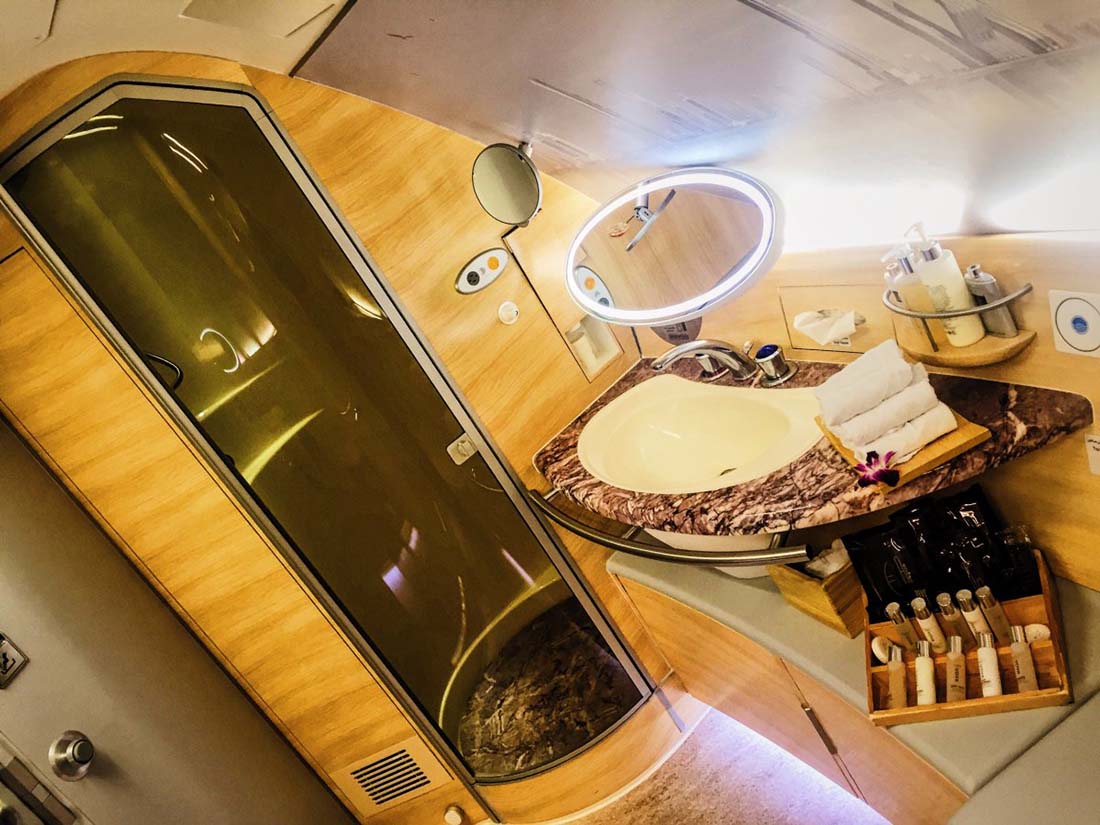 ---
Regionally inspired gourmet meals can be prepared for you at any time and are served on Royal Doulton bone china. A flight attendant can transform your suite into a mini dining room.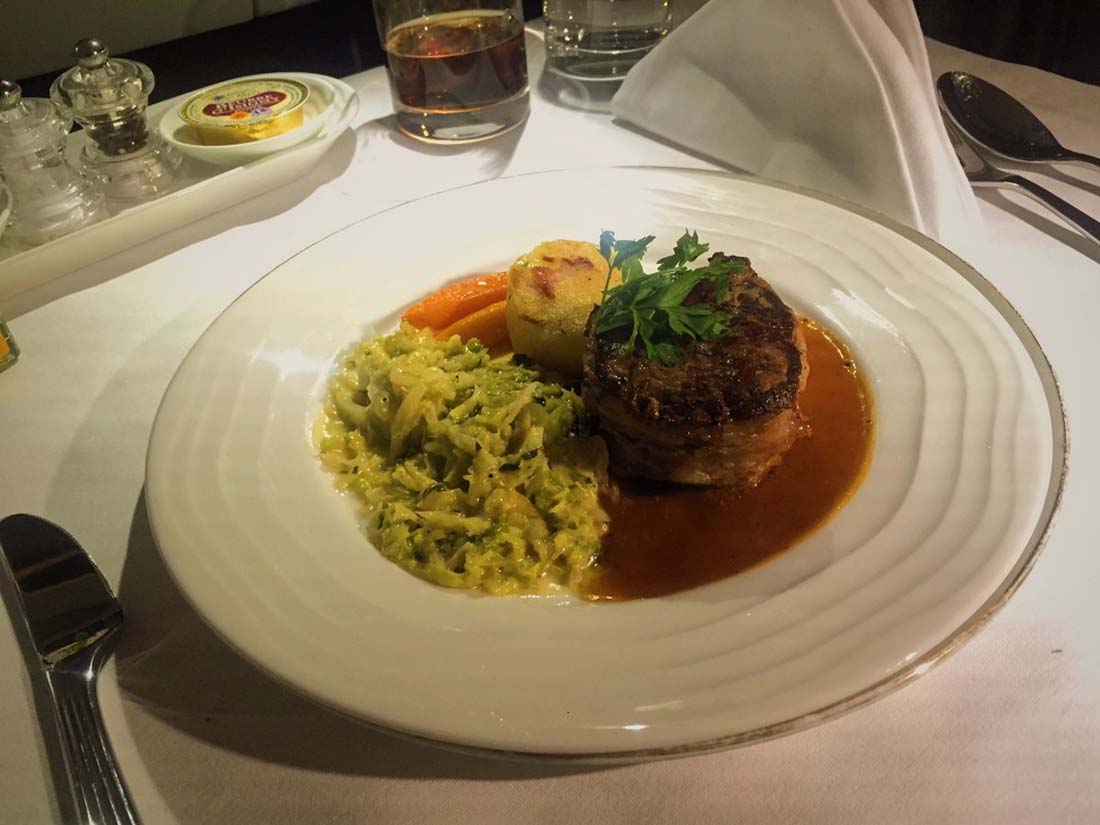 ---
Passengers can relax and enjoy a range of treats while watching movies on their interactive touch-screen TV, which doubles as a gaming system.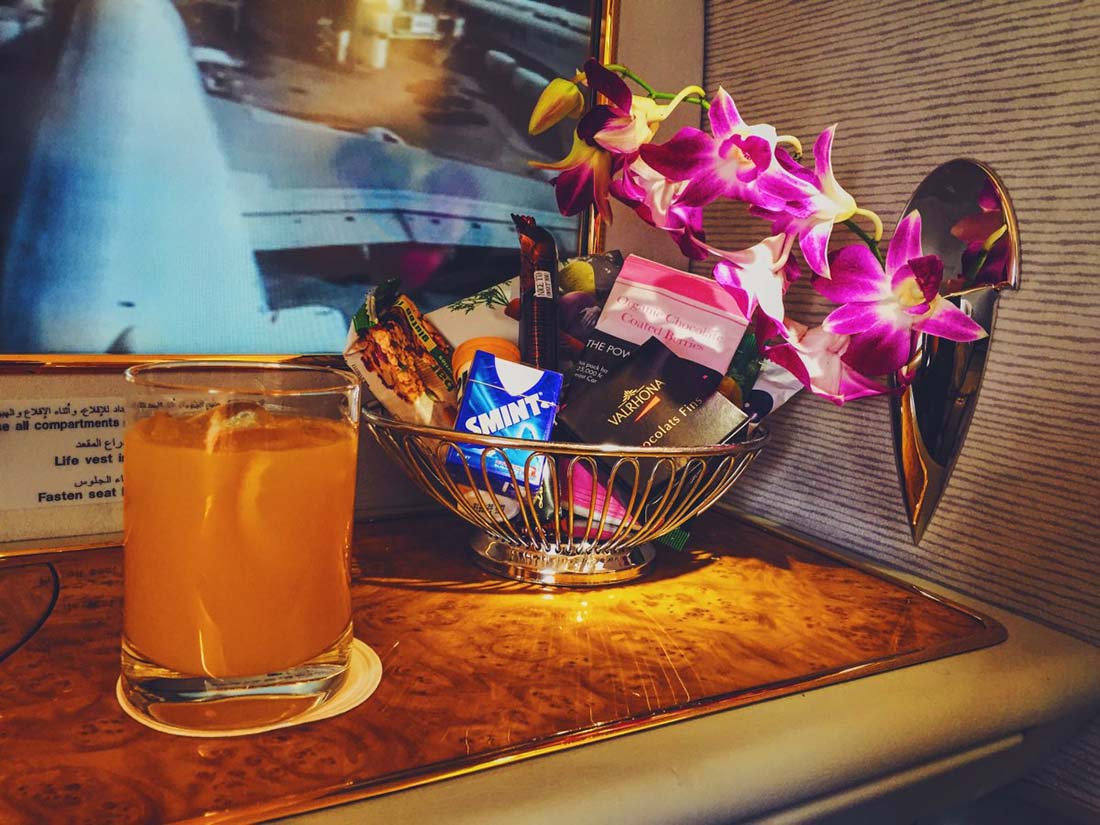 ---
Passengers' chairs also have a massage function — you can see the controls here: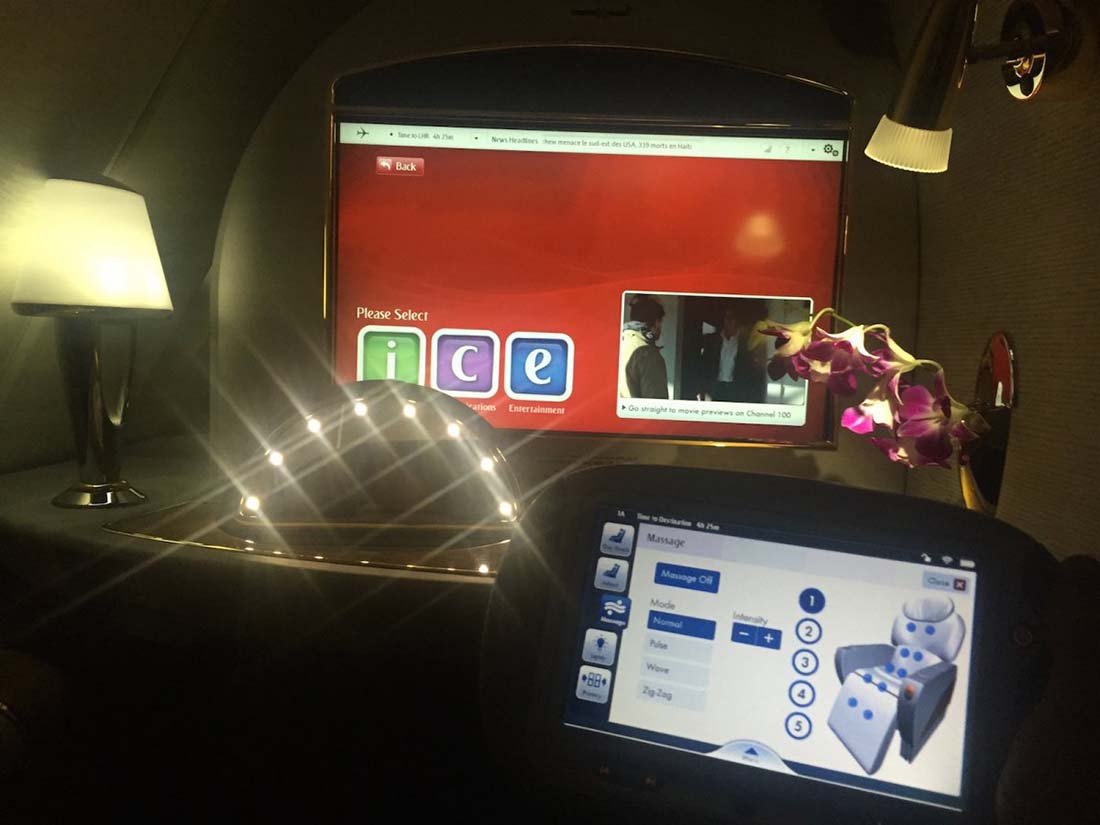 ---
The controls can change the intensity and the type of massage. You can also use the interactive panel to set the ambient lighting and to open and close the doors to your private suite.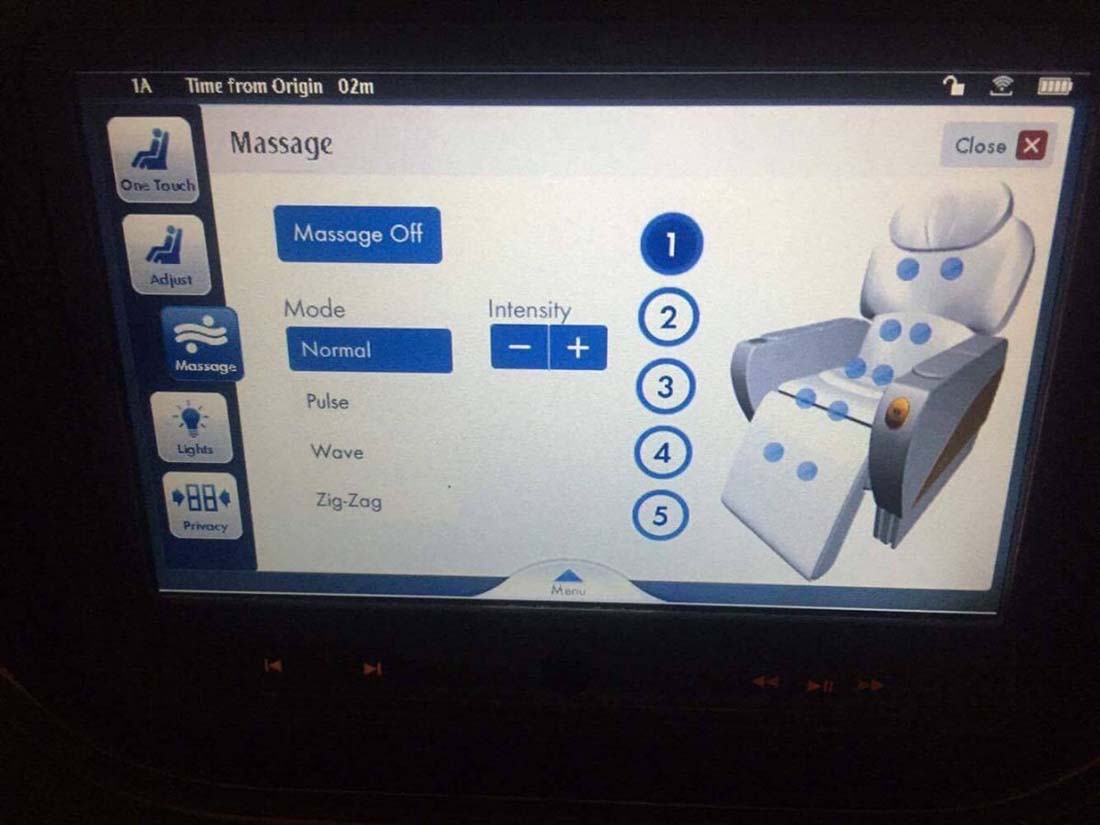 ---
Soft drinks are provided in an automated minibar ...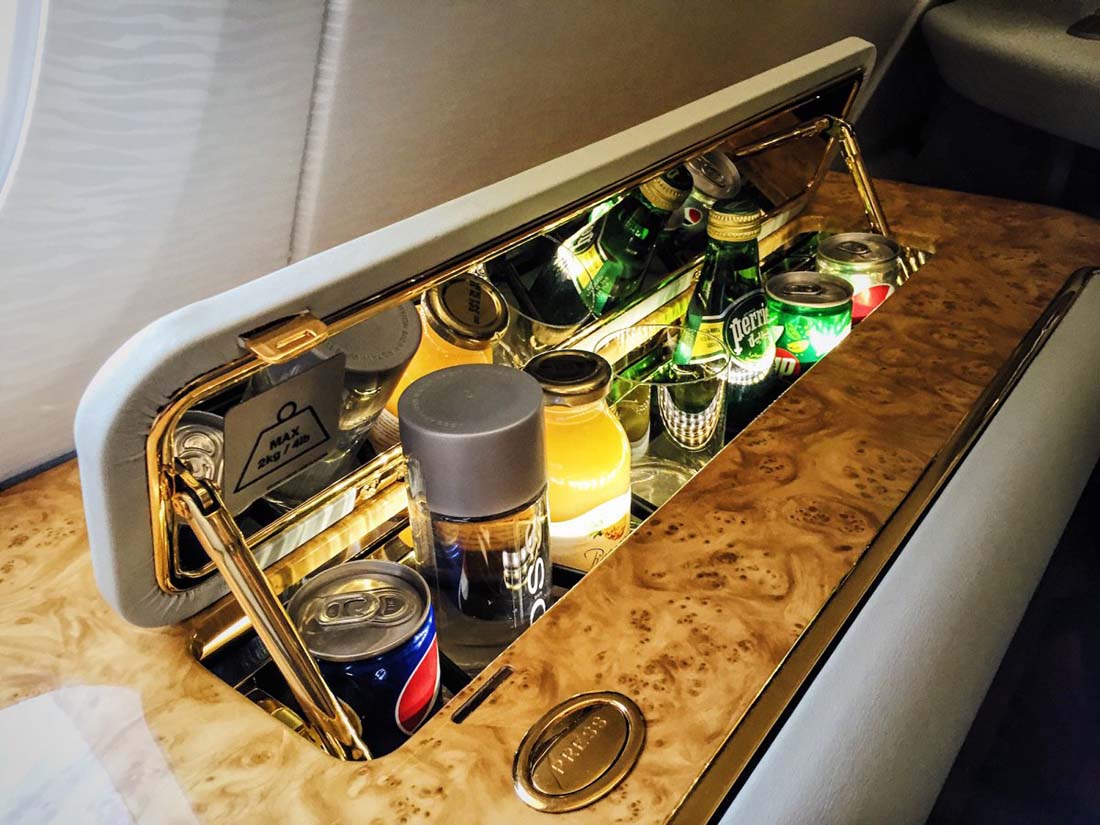 ---
... but passengers can go to the bar if they fancy something a bit heavier. It serves premium spirits, exclusive wines, Champagne, and cocktails — including Dom Perignon, which retails for at least £120 per bottle. There's enough room to stand and talk to other passengers around the bar.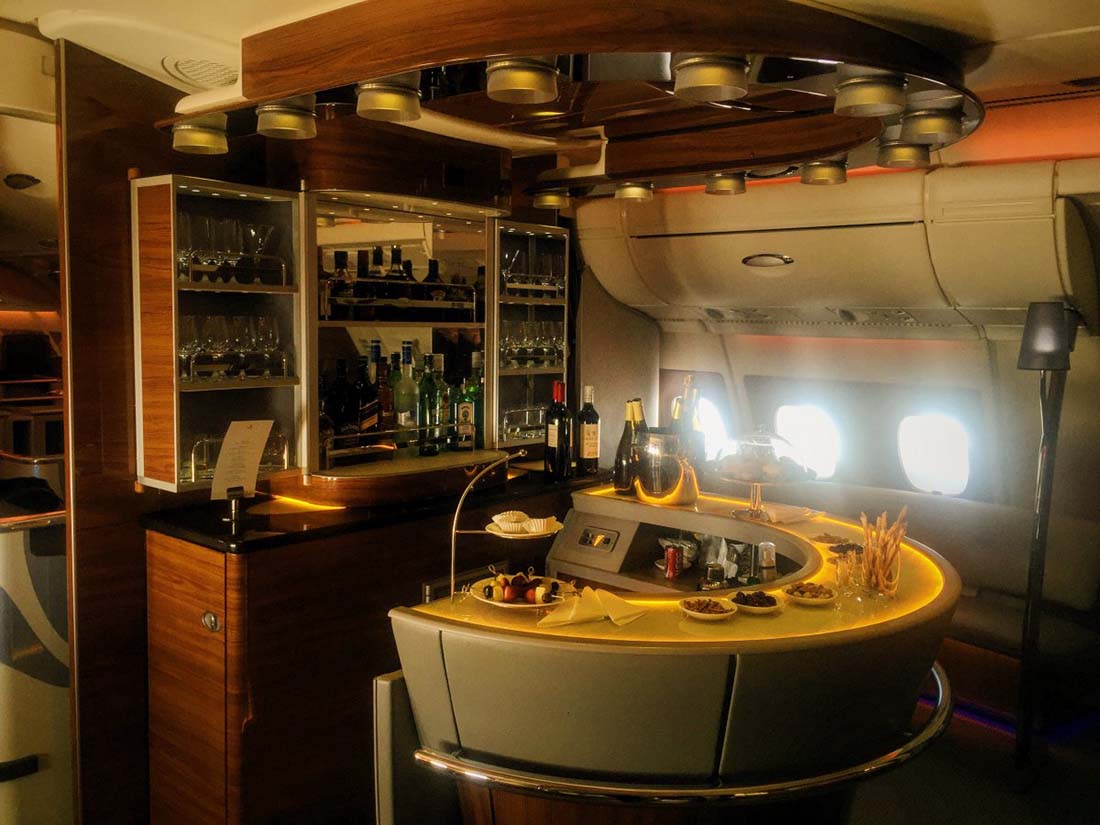 ---
And at night, the bar lights up. It also serves Hennessy Paradis, the most expensive alcohol served by any airline, starting at around £600 per bottle.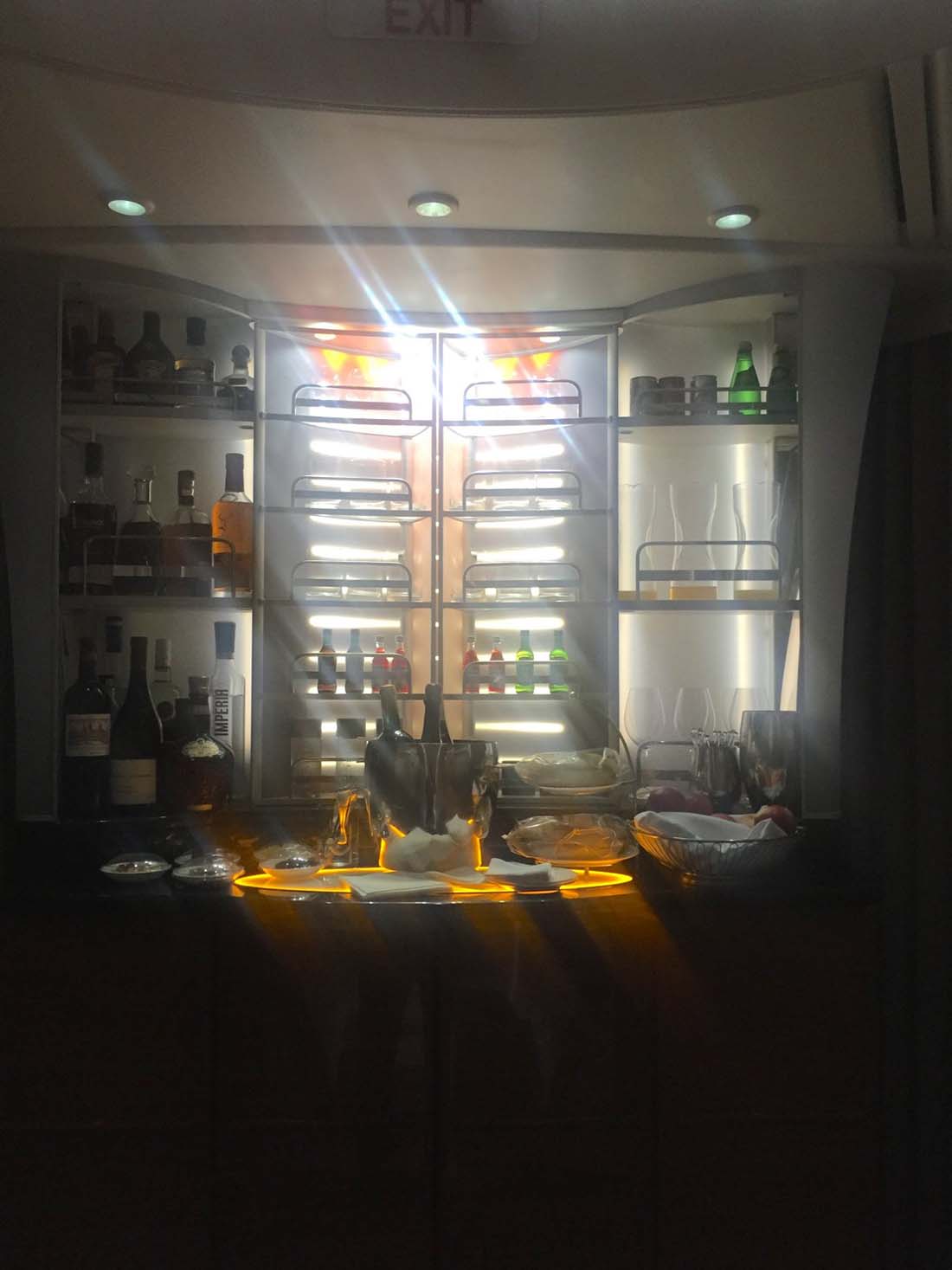 ---
Though the £4,000 price tag may seem steep, Emirates treats its first-class passengers like royalty — and also allows them to disembark before anyone else on the plane.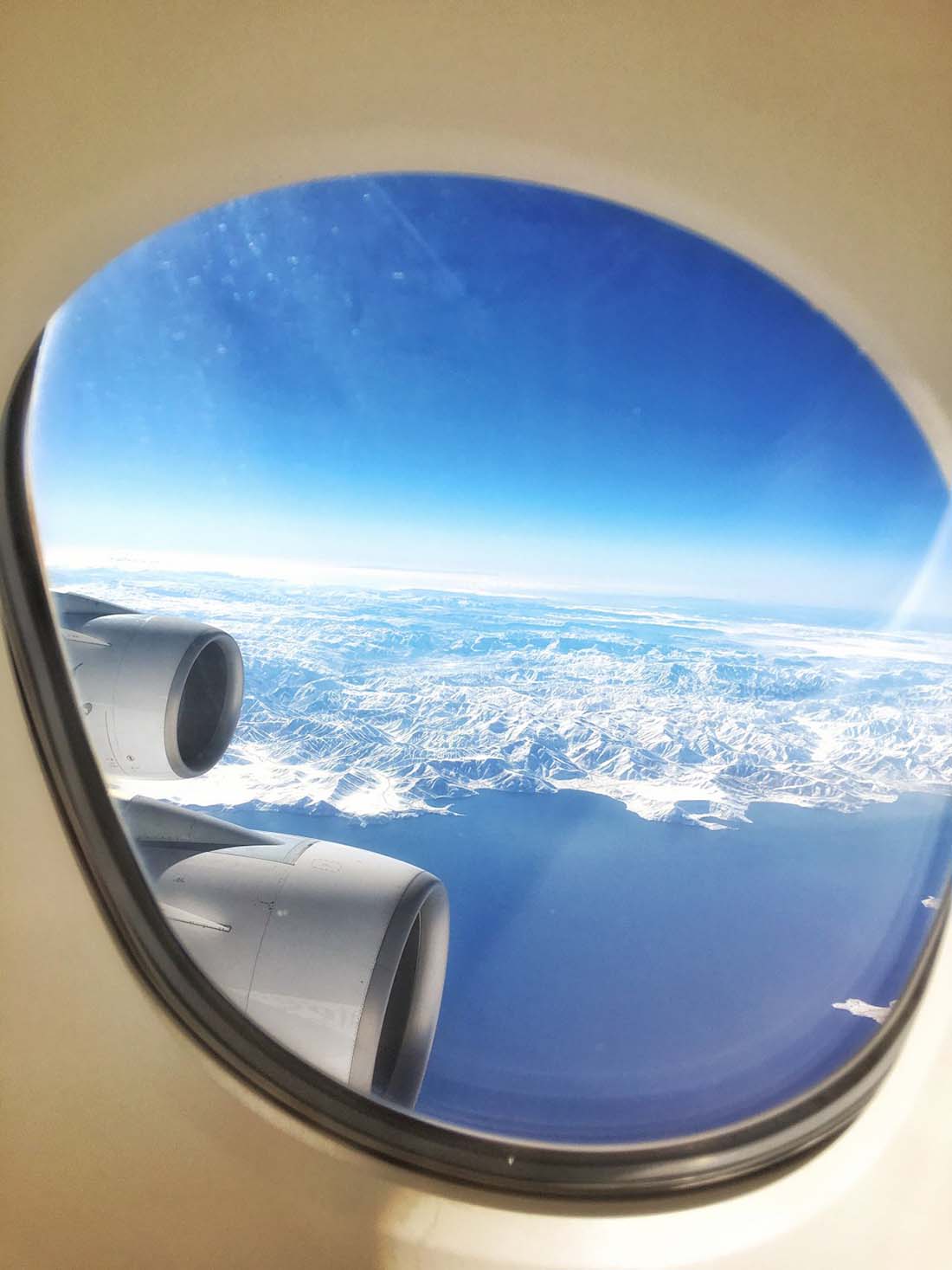 Source: Business Insider