A pilot has been praised for helping avert a mid-air collision between two passenger jets that could have led to the death of hundreds of people.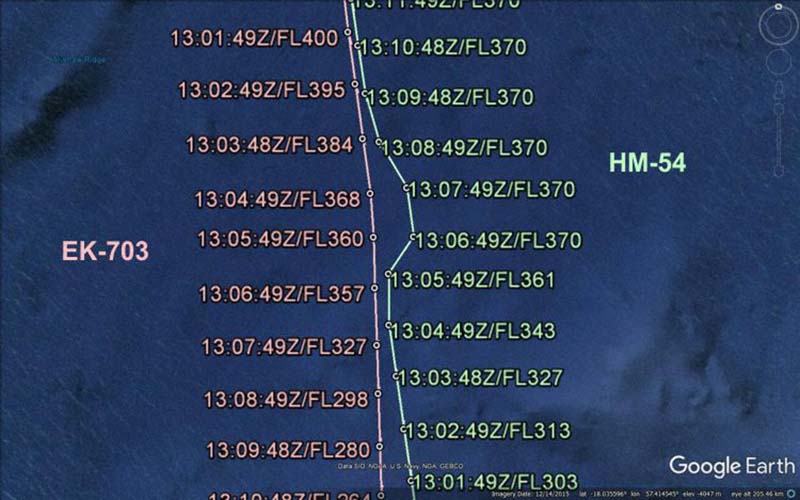 An Emirates Airbus A380, flying from Dubai to Mauritius last Friday, had been cleared to descend to 38,000 feet by Air Traffic Control on its approach to the Indian Ocean island, with an Air Seychelles Airbus A330, Flight HM54, having taken off from Mauritius travelling in the opposite direction. However, the crew of the Emirates plane, Flight EK703, which is configured to carry as many as 615 passengers, incorrectly stated that its altitude was 36,000 feet, according to the Aviation Herald.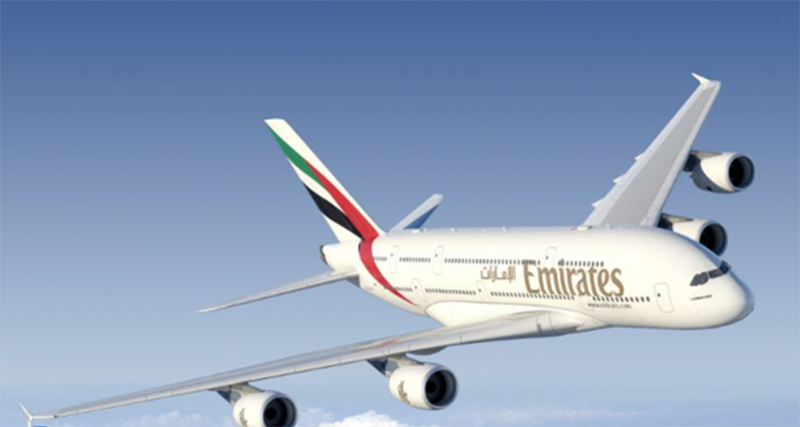 An Emirates A380 was involved in the incident - Emirates
When it was realised that the Emirates plane was higher than previously thought, and with the Air Seychelles A330, which could have been carrying up to 277 passengers, flying towards it, a Traffic Collision Avoidance System alert was initiated.
The two crews were able to see each other before the pilot of Flight HM54 turned a sharp right to avoid a collision. The two aircraft eventually passed each other at the same altitude but around 14 kilometres apart, according to the Aviation Herald.
At a glance | How far apart should planes fly?
A spokesperson for Air Seychelles commended the pilot's actions. "We commend our Captain Roberto Vallicelli and Seychellois First Officer Ronny Morel who were operating the HM054 flight from Mauritius to Seychelles on the evening of Friday 14 July 2017," a statement read.
Large passenger aircraft are required to be at least three miles apart horizontally or 1,000 feet vertically
"Their training standard and operating protocols immediately kicked in which demonstrates the extremely high standards of training which our Air Seychelles pilots attain. We highly commend them for what they have done."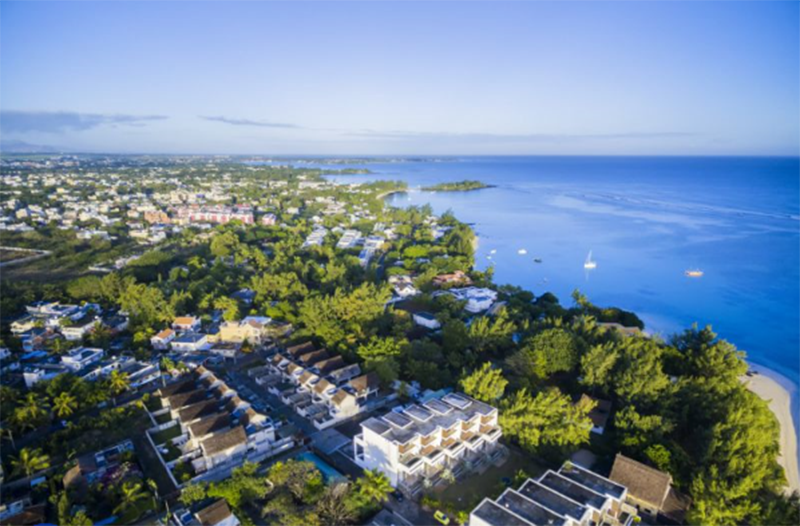 The incident took place over the Indian Ocean near Mauritius Credit: softfocusphoto - Fotolia
A spokesperson for Emirates said: "Emirates has received reports of an event on July 14, 2017 in relation to aircraft separation involving flight EK703 in Mauritius airspace. The matter has been reported to the respective air transport authorities and Emirates will extend its full cooperation to any investigation. The safety of our passengers and crew is of utmost importance."
At a glance | The Airbus A380
Last week details of another near-miss emerged after the Federal Aviation Administration launched an investigation after an Air Canada plane lined up to land on a busy taxiway rather than the adjacent, and free, runway.
The plane arriving at San Francisco was set to land on four other aircraft before Air Traffic Control intervened and told the pilot to pull up. One expert commenter said the "greatest aviation disaster in history" had been avoided.
The truth behind the 10 deadliest aviation disasters of all time
Source: Aviation Herald