Singer-actress Jennifer Lopez, who has previously made her home in gated Hidden Hills, has paid $28 million for the Bel-Air estate of actress Sela Ward and her husband, Howard Sherman, The Times has confirmed.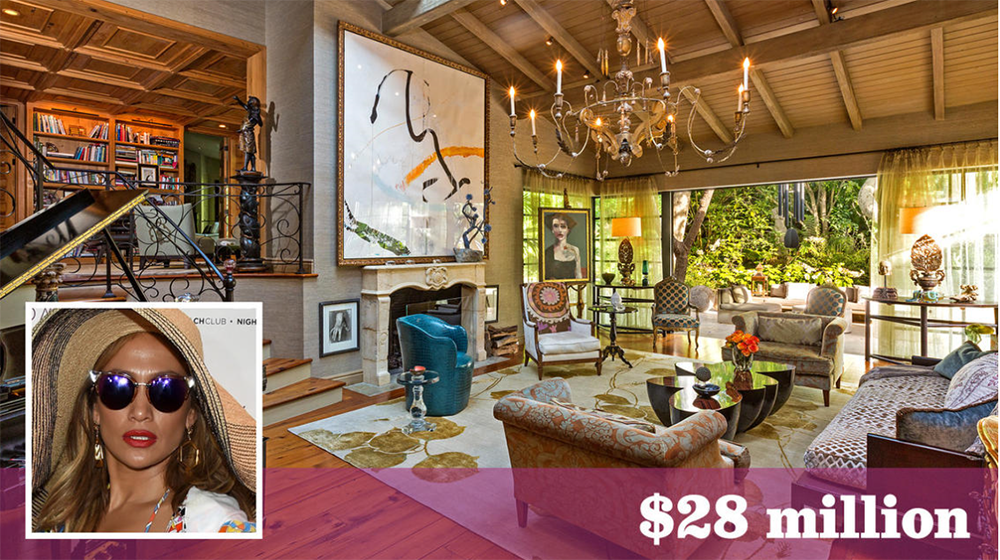 Actress Sela Ward has sold her estate in Bel-Air to singer Jennifer Lopez for $28 million.
Ward and Sherman bought the property more than a decade ago for $3.8 million and drew inspiration from French country style in reimagining the home. Handpicked items from across the globe and materials reclaimed from vintage structures in Mississippi and Louisiana give the home a worldly ambiance.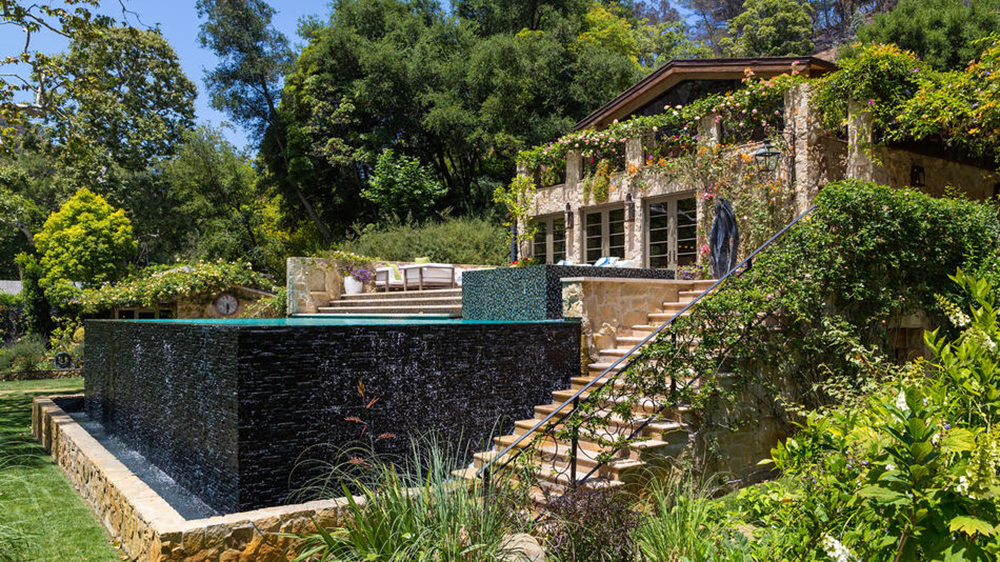 The estate has 14,000 square feet of living space in a main house and two guest houses, a stream, a vineyard, a 100-seat outdoor amphitheater and a swimming pool.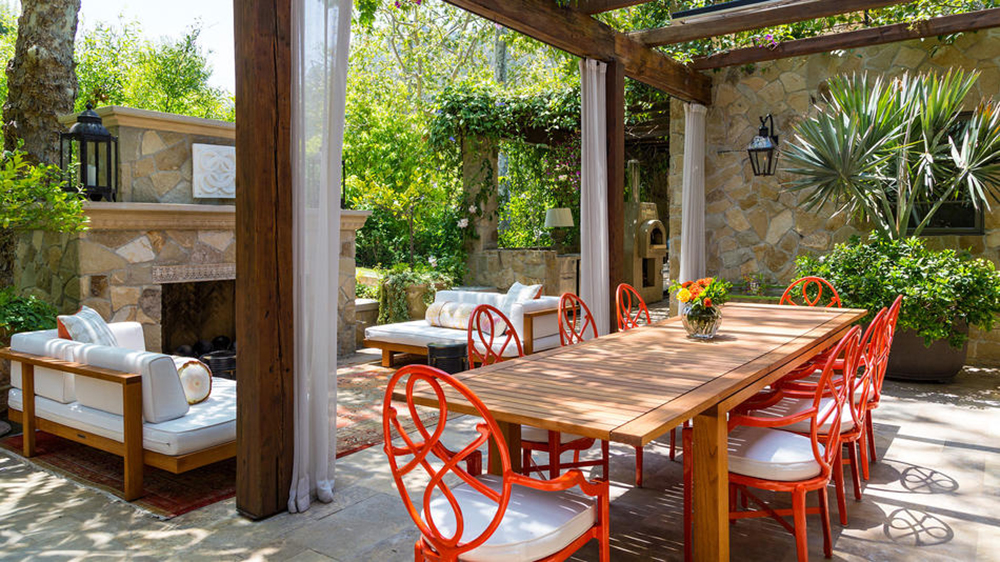 The eight-acre estate centers on a 14,000-square-foot main house that was originally designed by architect Samuel Marx and built in 1940. Two guest cottages, a 100-seat outdoor amphitheater and an infinity-edge swimming pool also lie within the grounds.
Drawing from European elegance and American comforts, the home boasts such amenities as a 30-seat home theater, a skylight-topped and stone-walled kitchen, a dedicated massage room and a pub. One guest house has been used as an art studio, and the other features a screened porch and rose garden.
Kitchen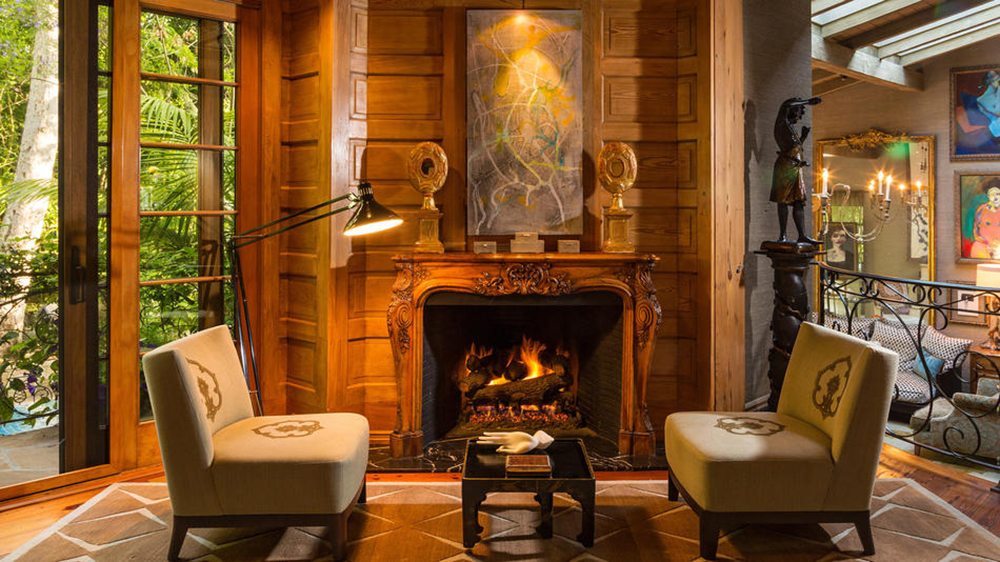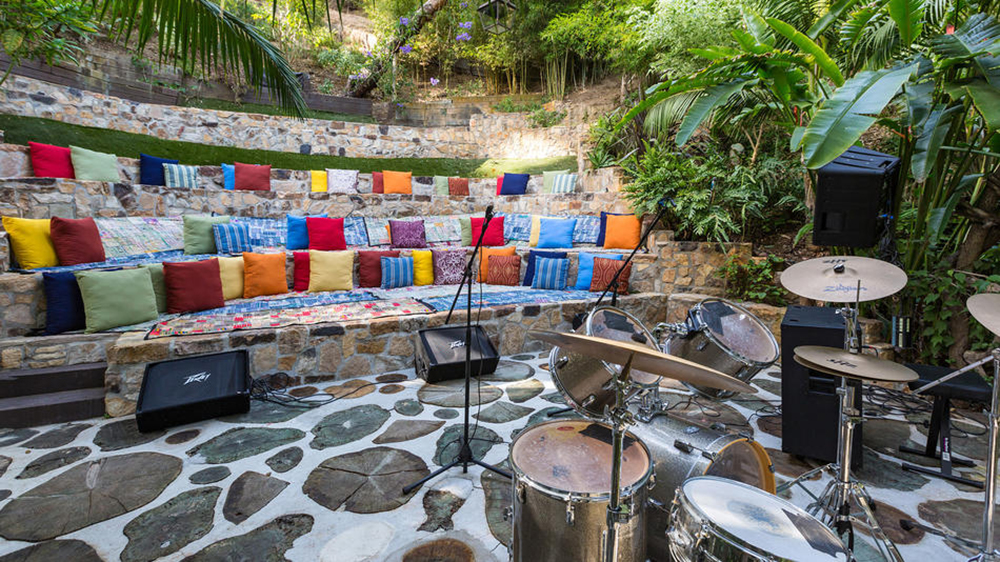 In all, there are seven bedrooms, 13 bathrooms and 10 carved wood or stone fireplaces.
Outdoors, the park-like grounds feature a series of waterfalls that feed into koi ponds, a man-made swimming pond with a beach entry, a miniature golf course and a stone cabana. Stone terraces and verandas lead to acres of walking paths and trails.
The house came to market in September for $39.995 million, property records show.
Ward, 59, has been in the series "CSI: N.Y." and "House M.D." She starred in the 1990s dramatic series "Sisters" and the family/romance series "Once and Again."
She appears in the upcoming sci-fi film "Independence Day: Resurgence."
Lopez, 46, currently stars in the crime drama "Shades of Blue" and was a judge on "American Idol" for the past five years. She has worked as a dancer, singer and actress, landing a breakthrough role in "Selena" (1997)."The Cell" (2000), "Monster-in-Law" (2005) and "The Boy Next Door" (2015" are among her other film credits.
Source: Los Angeles Times